MEMBERSHIP HAS ITS PRIVILEGES!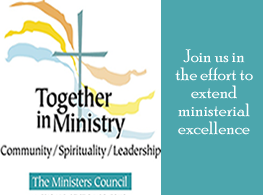 Yale Divinity School and the Ministers Council partner to provide members an opportunity to extend their education at Summer Study 2013 at a DISCOUNT. 
Summer Study 2013, consists of two week sessions: June 10-14th and June 17-21th. Topics are diverse and include everything from the Dead Sea Scrolls to Jonathan Edwards to postmodern worship.
Week One will focus on Bible study and interpretation, featuring David Bartlett and Robert Wilson's course "Preaching from the Lectionary: Year A," which will offer fresh perspectives on familiar and difficult scriptures. Maggi Dawn will examine theology through the arts with "Reading Theology through Art, Poetry and Music." John and Adela Collins will both be teaching bible courses. John will offer "What have we learned from the Dead Sea Scrolls?" and Adela will offer "The Gospel of Mark: The Oldest Story of Jesus." You can sign up for both!
Week Two will focus on tools for ministry. Highlights include Jerry Streets's course, "Creating Social Change: The Power of 'I Have a Dream,' " which will examine the use of dreams in prophetic ministry. Jan Holton's course, "Ministry in Times of Mass Violence and Tragedy," will explore tools for dealing with issues surrounding mass casualty events. And, back by popular demand, Julie Faith Parker will offer "The Bible through Art and Artifact II" featuring excursions to museums and cultural institutions around Yale and New Haven.
Complementing Week Two is a very special Youth Ministry program featuring five great speakers: Chap Clark, Miroslav Volf, Rodger Nishioka, Yolanda Smith, and David White.
MINISTERS COUNCIL MEMBERS RECEIVE A $25 DISCOUNT FOR ONE COURSE AND $50 FOR TWO COURSES AND A 10% DISCOUNT FOR BOOKS FROM THE YDS BOOKSTORE.
For complete information about Summer Study 2013, please visit http://summerstudy.yale.edu/ To Register for Special Discount call Kira Wishart at 203.432.5359. Registration closes Tuesday, May 28th, and we hope you'll register for one or more of these outstanding courses and take advantage of the membership savings. NOTE: Your 2013 membership card must be sent via fax to receive the "for members only" discount. Discounts are only honored for active Minister Council members and can only be used by the member whose name appears on the card. The registration of anyone other than an active member will not be honored. 
Lookout for additional savings at Yale.