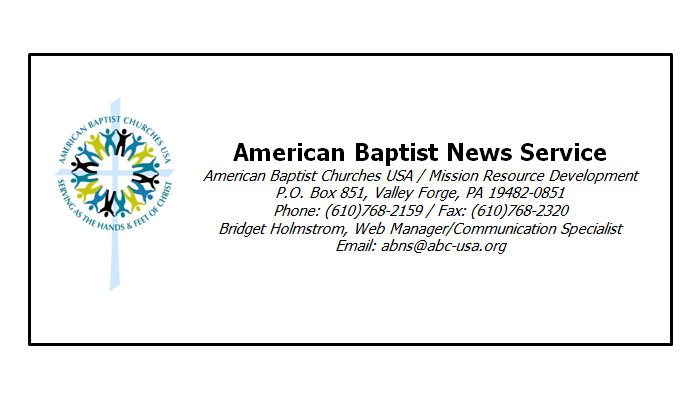 The American Baptist Women in Ministry (ABWIM) Advisory Team gathered in Chicago, IL, April 29-30, for their second annual meeting as a fully constituted team.  
At the meeting, the team reviewed current projects and set future directions for ABWIM.   
At the upcoming Mission Summit/Biennial in Kansas City, ABWIM will co-sponsor the Ministerial Leaders Breakfast with Ministers Council and will host an "After Party" on Friday, June 21, after the evening worship. 
Efforts to encourage signatures on the online letter "Celebrating the Gifts of Women in Ministry" have resulted in over 460 signatures so far.
A new emphasis on fund development for ABWIM includes the ability to donate to ABWIM online.
A new issue of WomanWord and a new educational brochure by Dr. Molly Marshall will be distributed at the Mission Summit and will soon be available on request.
ABWIM projects in the next two years will improve communication about and for ABWIM, will develop educational resources for churches about women in ministry, will seek to make the search and call process one that welcomes qualified women candidates, will develop ways to support women seminarians, will seek and strengthen key partnerships with other groups. 
In addition to planning for the future the meeting included devotional time, led by Rev. Jackie Saxon and Rev. Charles Adams, and the group stayed focused with a lively, creative spirit that prevailed throughout the meeting.
The ABWIM Advisory Team members include:
Rev. Patricia Hernandez, National Director, ABWIM
Rev. Holly V. Bean, Advisory Team Convener
Rev. Charles C. Adams
Rev. Dr. Judy G. Allbee
Rev. Steve Bils
Rev. Dr. Alice B. Greene
Rev. Dr. Mary A. Hulst
Rev. Dr. A. Roy Medley
Rev. Lauren Ng
Rev. Jackie Saxon
Rev. Karen Yee
Rev. Dr. Mary H. Young