VALLEY FORGE, PA (ABNS 5/9/13)—American Baptist Churches USA (ABCUSA) announces the appointment of Kenneth C. Marsenburg, Jr., as Director of Development. Marsenburg will begin his work in this position on June 1, 2013.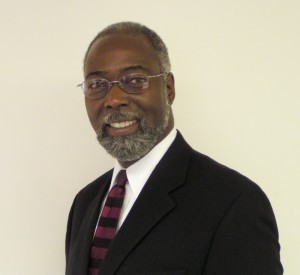 The Director of Development position is new in ABCUSA. In this role, Marsenburg will work to develop new relationships and cultivate existing relationships with individuals, corporations and institutional donors. He will be responsible for setting the strategic direction for the overall development initiatives of ABCUSA. He will be officially introduced at the ABCUSA Mission Summit/Biennial, June 21-23, 2013 in Overland Park, Kansas.
"Ken brings 25 years of experience to this call, including having been a part of our Alive in Mission effort.  An active American Baptist layperson, he brings a passion for ABC to his call to serve the church of Jesus Christ in this position.  We welcome him as he joins our ABCUSA staff," said Dr. A. Roy Medley, General Secretary of American Baptist Churches USA.
David Gnirk, Chair of ABCUSA's Development Advisory Team, said, "We are excited to welcome Ken to this newly created position.  He brings with him a wealth of knowledge and experience which will be a tremendous asset to the overall financial future of ABCUSA."
Marsenburg comes to the position after working as a consultant in his firm, KC Marsenburg and Associates, LLC, where he provided results-oriented fundraising and strategic planning services. He served as Major Gifts Director at The Ohio Masonic Home in Springfield, Ohio.
Additionally, he served as Executive Director of Community Counseling Services Inc. (CCS), New York, New York. While working with CCS, he was actively engaged in the Alive in Mission campaign of American Baptist Churches.
The majority of his fundraising campaign experience includes a social service and educational case component. Marsenburg has served in various volunteer leadership roles with nonprofit organizations, including his local church, Urbana University Trustees, Cincinnati Fundraising Summit, Springfield Chamber of Commerce, Clark County Housing & Business Opportunity Council, Nehemiah Foundation Advisory Board, Central State University Business School Advisory Board, CCS Development Directors Mentoring Group, and Dayton Masonic Lodge.
He also served as Adjunct Faculty at Clark State Community College in Springfield, Ohio, instructing accounting and business classes.
American Baptist Churches is one of the most diverse Christian denominations today, with over 5,200 local congregations comprised of 1.3 million members, across the United States and Puerto Rico, all engaged in God's mission around the world.