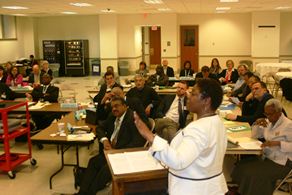 12 million stateless people from around the world. The consultation was held over three days, Feb. 27- March 1, at Calvary Baptist Church in Washington, D.C. More than 50 international participants gathered for the event, called "Towards an Ecumenical Advocacy on the Rights of Stateless People." The consultation was organized by the World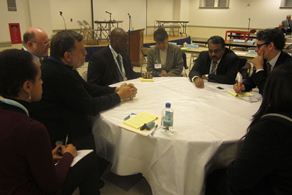 Council of Churches and its Commission of the Churches in International Affairs, and seeks to develop ecumenical advocacy initiatives for protecting the rights of stateless people – those who are not considered a national by any state.
Other Baptist entities involved in the consultation included the Baptist World Alliance, Calvary Burmese Church, Myanmar Baptist Convention, the Progressive National Baptist Convention Inc., and the American University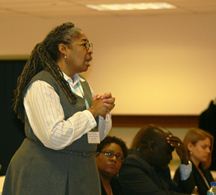 Baptist Ministry. Among other faith groups represented were Presbyterian, Pentecostal, Greek Orthodox, Episcopal, Church of the Brethren and United Methodist.
"ABCUSA has a long history of commitment to the resettlement of refugees from around the world, even though it is a relatively small denomination," said Roy Medley, general secretary of ABCUSA . "While the issues regarding refugees and stateless people are not exactly the same, the response from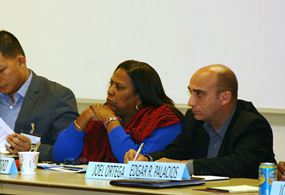 churches can be. Our congregations have shown great compassion around refugees, and I think that will continue."
At the consultation, participants examined the causes of statelessness and analyzed solutions to issues that affect the human rights and dignity of millions of people.
"Our hope as American Baptists is that through this gathering of the body of Christ we might bring the resources of our faith and our commitment to compassion and justice to bear on the suffering of millions of stateless persons," Medley said. "Our prayer is that those who suffer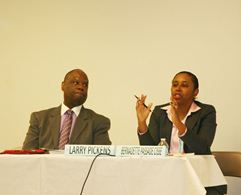 may experience (Christ's) love through all that we accomplish here."
Along with Medley, American Baptist Churches was represented by Rev. Aundreia Alexander, who delivered a presentation on "Women and Statelessness." Alexander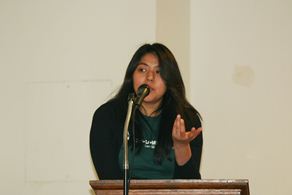 is the national coordinator for immigration and refugee resettlement with the American Baptist Home Mission Societies.

Photos taken by Mayra Rodríguez Castro and used with permission.

American Baptist Churches USA (ABCUSA), long an advocate in working with displaced refugees, co-hosted an international consultation to address concerns involving more than