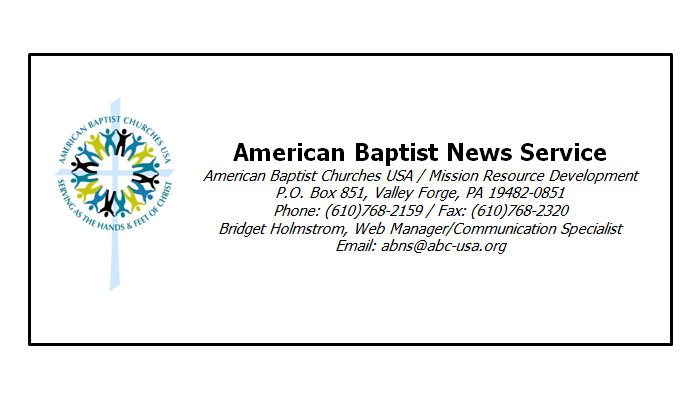 VALLEY FORGE, PA (ABNS 1/16/13)—The speakers for Mission Summit 2013, an American Baptist Biennial Gathering, have been announced by the Mission Summit/Biennial Planning Committee.  Dr. Michelle Alexander, Rev. Dr. Yam Kho Pau, Rev. Dr. John Upton, and Rev. Matthew Sturtevant will speak at the evening worship sessions during the three day event in Overland Park, Kansas, June 21-23, 2013.
"This is a bevy of these outstanding leaders who are participating in the Mission Summit/Biennial," said Rev. Dr. A. Roy Medley, general secretary of American Baptist Churches USA. "Their messages will inspire many American Baptists throughout the event, who will in turn bring that message home to their own churches and communities."
For more information about the Mission Summit/Biennial, or to register, visit:  www.americanbaptists2013.com.
DR. MICHELLE ALEXANDER, who will address attendees on Friday evening, June 21,  is a highly acclaimed civil rights lawyer, advocate, legal scholar, and a former law clerk for Justice Harry Blackmun on the U.S. Supreme Court. She won a 2005 Soros Justice Fellowship and now holds a joint appointment at the Kirwan Institute for the Study of Race and Ethnicity and the Mortiz College of Law at Ohio State University. Alexander served for several years as director of the Racial Justice Project at the ACLU of Northern California, and subsequently directed the Civil Rights Clinics at Stanford Law School, where she was an associate professor. Her first book, The New Jim Crow: Mass Incarceration in the Age of Colorblindness, won the 42nd NAACP Image Award in 2011 for nonfiction and has been featured in national radio and television media outlets including The Bill Moyers Journal and The Tavis Smiley Show. Alexander has also appeared as a commentator on CNN, MSNBC, and NPR.
REV. DR. YAM KHO PAU, who will speak on Saturday evening, June 22, is the General Secretary of the Myanmar Baptist Convention made up of more than 1.3 million members. Dr. Pau is a graduate of the Myanmar Institute of Theology in Yangon. He was ordained to active ministry by the Kuki Chin Baptist Association and earned a PhD in rural development from the Central Luzon State University in the Philippines. It is a great privilege to welcome Dr. Pau to the Mission Summit/Biennial meeting of the American Baptist Churches USA in this year of celebrating the 200th anniversary of the arrival in Burma of Ann and Adoniram Judson, the first missionaries ever sent by American Baptists.
REV. DR. JOHN UPTON, who will also speak on Saturday evening, June 22, is President of the Baptist World Alliance, having been elected during the 20th Baptist World Congress in Honolulu, Hawaii, in 2010. He is also executive director of the Baptist General Association of Virginia (BGAV) and the Virginia Baptist Mission Board (VBMB.) Between 1986 and 1991 Dr. Upton and his wife, Deborah, served as missionaries in Taiwan through the International Mission Board of the Southern Baptist Convention. Upton attended the Baptist-affiliated Averett College (now Averett University) in Danville, Virginia; the Southern Baptist Theological Seminary in Louisville, Kentucky; and the Taiwan Language Institute. He received a Doctor of Divinity degree from the International Baptist Theological Seminary in Kerrala, India.
REV. MATTHEW STURTEVANT, who will be speaking on Sunday evening, June 23, serves as the Senior Pastor of First Baptist Church, Lawrence, Kansas. Matt comes to Kansas from Central Illinois, the Land of the Fighting Illini, by way of Kentucky. He met and married his wife, Kimberly, there in 1998. They have an eight-year-old daughter, Addison, and a five-year-old son, Ethan. Matt has been involved in ministry in Kentucky, South Carolina, and Kansas. He is a graduate of Georgetown College and Louisville Presbyterian Theological Seminary. When he finds time, follows Cubs baseball, college basketball and football, listens to bluegrass music, and spends time outdoors.
American Baptist Churches is one of the most diverse Christian denominations today, with over 5,200 local congregations comprised of 1.3 million members, across the United States and Puerto Rico, all engaged in God's mission around the world.