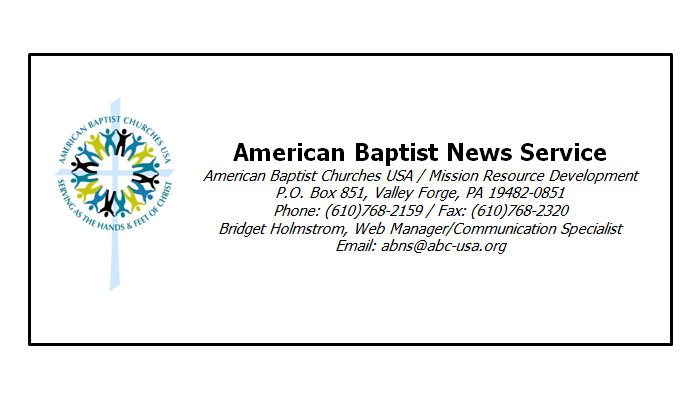 VALLEY FORGE, PA (ABNS 12/13/12)—American Baptist Churches USA is excited to announce the ABCUSA Matthew 25 Grant. Created through monetary gifts of a generous donor, this fund is designed to channel gifts to help meet the needs of "housing, feeding, education and health with regard to the less fortunate." The donor's primary wish is to help ameliorate poverty. The ABCUSA Matthew 25 Grant fund has been established to respond to this donor's generosity. 
In order to be eligible for funds, ministries must have a relationship with American Baptist Churches. Awards from the fund will be disbursed twice a year, in April and in October, and the maximum amount given to any ministry will be $5,000 per disbursement. Due to the limited funds available, the application process will be competitive, with grants being awarded to organizations or churches that best exemplify the goal to help end poverty.  A committee has been formed to review the applications and make the awards.
The application process is structured to help small ministries with limited staff time. Each applicant will need to complete a one-page form, and add a one-page explanation about the need for and uses of the funds. Ministries of any size that relate to ABC are welcome to apply, including local churches. The application deadline is March 1 for grants distributed on April 15, and September 1 for grants distributed on October 15.
To download the simple application form, click here.
For questions about the Matthew 25 Grant, please contact Beth Fogg at Beth.Fogg@abc-usa.org. 
American Baptist Churches is one of the most diverse Christian denominations today, with over 5,200 local congregations comprised of 1.3 million members, across the United States and Puerto Rico, all engaged in God's mission around the world.