At the Go to a New Land: Journeying Toward God conference, which met January 23-26, attendees were encouraged to look at their journeys in their communities and listen to the Spirit.
Photos: Album 1 Album 2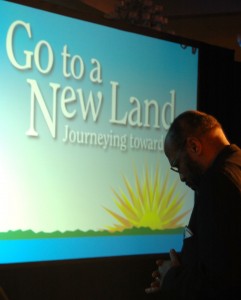 Go to a New Land: Journeying Toward God, a conference presented by American Baptist Churches USA and the Minister's Council, met from Monday, January 23 – Thursday, January 26 in Orlando, Florida. The conference marked the second time that the Orientation to American Baptist Life conference for new ministers and seminarians has joined together with the Ministry Renewal conference traditionally sponsored by the Ministers Council.
The conference was highlighted by speakers, times of worship and an opportunity to come together and grow as American Baptist leaders. Additionally, there are workshops for those attending the conference for ministry renewal, and introductions for new ministers and seminarians to the partner organizations that make up American Baptist Churches USA.
The Ministry Renewal focus included twelve separate workshop offerings led by nineteen presenters, made up of ministers, American Baptist leaders and skilled professionals. Current American Baptist ministers and leaders had an opportunity to learn and grow while examining their ministries and focusing on challenges, preaching, multiculturalism, finances, pastoral care, and making adaptive change in a changing environments.
The conference speakers and ministers included:
Rev. Dr. Alan Roxburgh, president of the Missional Network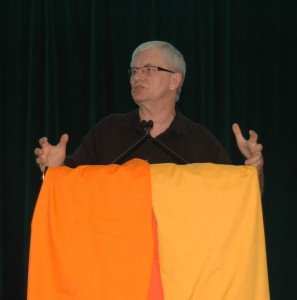 Rev. Dr. Zina Jacque, pastor of The Community Church of Barrington in Barrington, Il.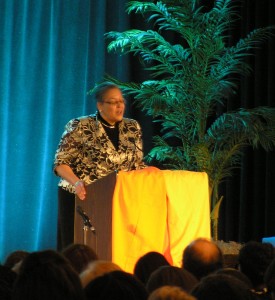 Rev. Douglas S. Avilesbernal, pastor of Calvary Baptist Church, Norristown, PA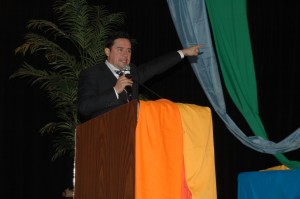 Rev. Dr. Dwight Stinnett, executive minister of ABC of the Great Rivers Region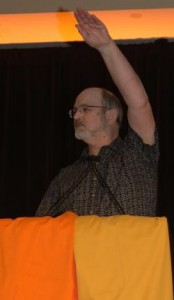 Participants of the Orientation to American Baptist Life track of the conference met with denominational leaders and staff in unique sessions and also joined the Ministry Renewal track for worship and other common experiences. Seminarians and new ministers heard from representatives from American Baptist Churches USA, American Baptist Home Mission Societies, American Baptist Personnel Services, International Ministries, Ministers Council, Ministers and Missionaries Benefit Board, and ABCUSA Regions.
The conference ended after a worship service on Thursday evening, January 26.