A seat at the table waits for you!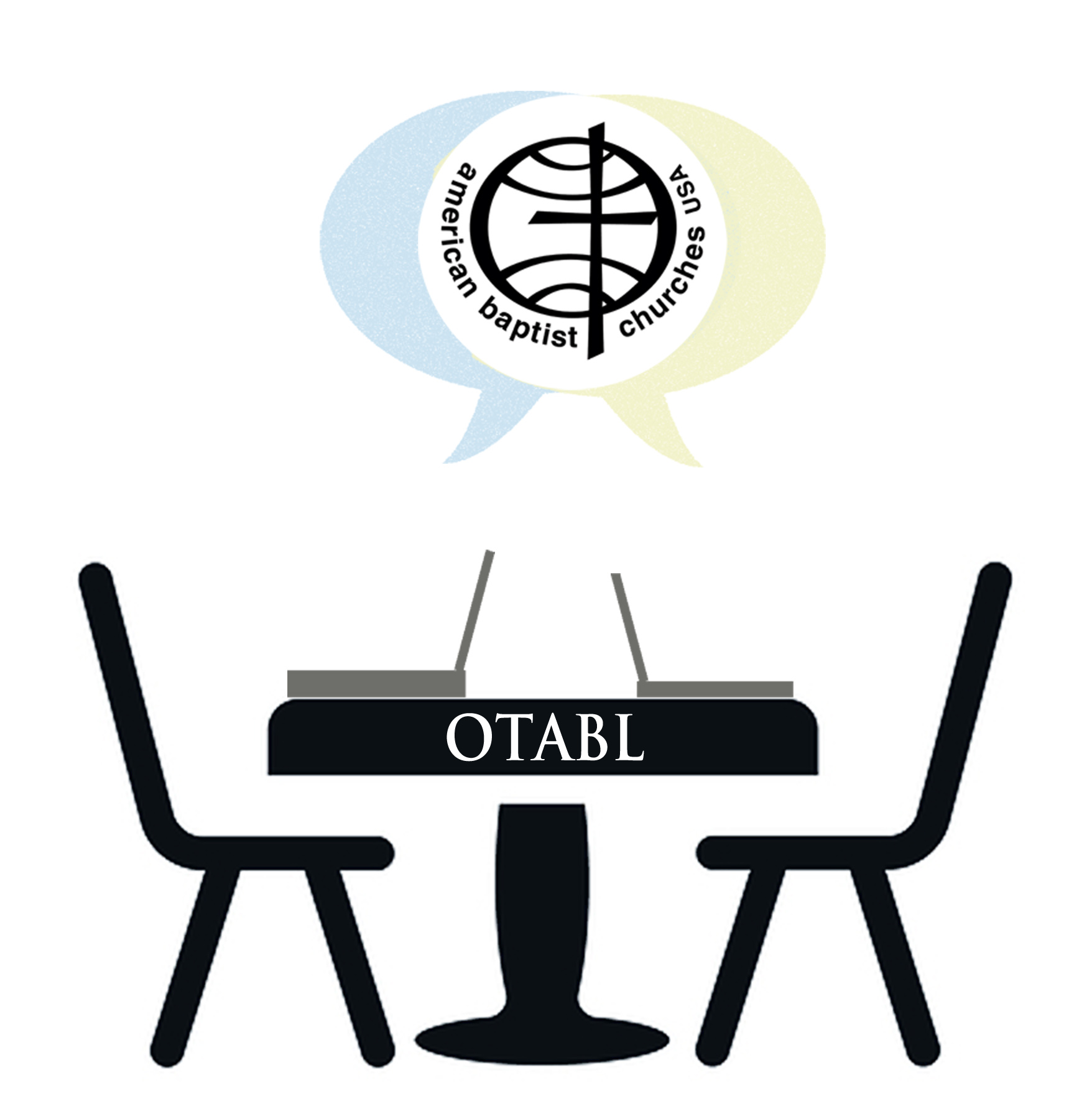 Join us for
Orientation to American Baptist Life (OTABL)
Learn about the American Baptist Family
Meet with Leaders
Create a Network of ABC Colleagues
Connect with Mentors
Attend the 2021 Biennial Mission Summit
While we live during a global pandemic, as people of faith, we live in hope. With hope in mind, we invited ABC seminarians and ministers new to the American Baptist Churches to participate in the 2021 Orientation to American Baptist Life (OTABL).  We even had some join who wanted a "refresher" in ABC life.
Orientation occurred virtually through a series of Zoom gatherings beginning March 4. 7-8:30 PM ET each session.  The OTABL not only provided a wealth of information about the American Baptist Churches USA, it also provided opportunity for participants to meet denominational leaders and others from across the spectrum of the American Baptist family.
Through watching these virtual gatherings, you will become better informed about our heritage, identity, and mission and while finding encouragement for your ministry among American Baptists.
March 4: Featuring – ABCUSA Office of the General Secretary (OGS)   View Resource Document  |  View Recorded Session
April 15: Featuring – Ministers and Missionaries Benefit Board (MMBB)   View Resource Document | View Recorded Session
April 29: Featuring – American Baptist Home Mission Societies (ABHMS)   View Resource Document | View Recorded Session
May 13: Featuring – International Ministries (IM)   View Resource Document | View Recorded Session
May 27: Featuring – Regional Ministries and MinistrElife   View Recorded Sesssion
June 10: Featuring – American Baptist Historical Society and American Baptist Women's Ministries (ABWM); Worship Celebration  View Resource Document | View Recorded Session
View Resource Document – Select Associated Ministry Organizations (AMO's)
Biennial Mission Summit: June 24-26, 2021 
---
The Original Invitation…
---
What OTABL Meant To Me
Justin T.: "Building relationships with other new clergy."
Jennifer S.: "Connect with other new clergy and with my own executive minister in a context outside of our daily work/interactions."
David V.: "Made some wonderful connections at Orientation. The network of colleagues I found myself leaning on early in ministry, was made up mostly of people I met at orientation!"
Paul H.: "For a student at a non-ABC seminary OTABL was a tremendous opportunity to learn about our denomination directly from ministry leaders… Being ABC at a UMC seminary forced me to really determine if I was American Baptist and what that meant. Coming to OTABL was like the long-lost cousin showing up at a family reunion and having everyone say "Let me tell you about your family."
Diana Hamrick Thompson: "Learning about MMBB."
Marie W.: "Exposure to beautiful diversity like I had never seen!"
Sarah S.: "Connections, not only to peers, but a connection to my denomination and a reminder of why I'm American Baptist."
Donald N.: "It's like freshman initiation. It's like adding my tribe to a larger diverse one. It's like a family where you always have a place at the table."
Julia B.: "Meeting staff and understanding the structure and work of the denomination."