Women In Ministry


Sometimes just speaking up can make a difference.
As part of an initiative, "Celebrating the Gifts of Women in Ministry," The Women in Ministry Advisory Team is gathering names of American Baptists who support the ministerial leadership of women for our churches.
We invite you to join us in a public affirmation of the gifts that women bring to ministry and for the vision of the full partnership of men and women in professional church leadership. We intend to highlight the support that is widespread in the ABC—but may not be widely known—in order to encourage others to join in this momentous movement.
By signing this letter, you will become an advocate with us in celebrating and supporting women's gifts for ministry.  We will use this letter to encourage others to support women as equal partners with men in ministering to all God's people. Our goal is to obtain a minimum of 10,000 signatures from American Baptists to show our support for women ministerial leaders not only in our denomination but throughout the whole wide world!
Would you like to join in this movement and sign this letter?  If so, click on this link: http://www.abc-usa.org/what_we_believe/abc-organizations/abwim/openletter/
In the closing words of the letter, "It is our hope and prayer that we all may fully utilize our God given gifts and fully live out our God given call for the good of all and the glory of God!"
Thank you for your support!  May God abundantly bless you!
Rev. Patricia Hernandez, National Director ABWIM
Rev. Jackie Saxon, Advisory Team Convener
Rev. Charles C. Adams
Rev. Steve Bils
Jeremy Fackenthal
Rev. Soozi Ford
Rev. Dr. A. Roy Medley
Rev. Miriam Mendez
Rev. Tom Wiles
Rev. Karen Yee
Michelle M. (Micky) Holmes
Rev. Nikita McCalister
Pastor Laura Ayala
March On!
"March On! Shining the Spotlight on American Baptist Women in Ministry" is a movement begun by American Baptist Women in Ministry.  It is the collective cheer of American Baptist Women in Ministry and our supporters to "Shine the Spotlight" on women in ministry within our denomination who are answering the call to serve God in the name of Jesus Christ as a way of increasing awareness of women serving in ministry and of supporting their calling so that God's call can be answered again and againand the fullness of God's story can be told to all people, in all places, for all generations to come.
To learn more about this new initiative as well as to donate, click here.   When you donate, you may do so in honor of or in memory of someone who has played a meaningful role in your ministry.  Their name—as well as yours—will be noted on our donor page.
"Get Your Stole On!"
As part of the March On campaign we are inviting women to wear their stoles everywhere and anywhere throughout the whole month of March, highlighting and illuminating the many gifted and called women serving in multiple ways, in a multiplicity of places, in a mosaic of meaningful ministry, changing our world, transforming our lives. You can even upload a picture on the "Get Your Stole On"  facebook page!   Also email your picture to Joyce Lake (Joyce.Lake@abc-usa.org ) so that we can build a repertoire of the many gifted American Baptist Women in Ministry!
Worship Resources
As part of Shining the Spotlight on American Baptist Women in Ministry and our special emphasis in March, The Women's Together in Ministry network of Greater Cleveland, founded and facilitated by Rev. Christine Smith, has developed resources to use in celebrating and supporting women in ministry.  Many thanks to this wonderful network of women and the rich resources they have pulled together!  You may find it by clicking here. And, click here to view "Women in Ministry for This Present Age—A Poem," written by Barbara Essex.
Finally, while we celebrate the history of all women this month, let's give special thanks to some of the pioneering women in ministry:
Anne Hutchinson – challenged the authority of the clergy especially as regards the role of women 
Clarissa Danforth – first woman ordained as a Free Will Baptist minister
Louise "LuLu" Fleming – first African-American commissioned woman missionary
Helen Barrett Montgomery  – first woman president of the Northern Baptist Convention
Julia Given Hunt (Odle-Tay-Die)- first Kiowa woman missionary interpreter
Edith Hill –  one of the first women to be ordained in the American Baptist Churches
Mayvis Shao-Ling – first American Baptist seminary trained Asian Pacific woman to be ordained
Ruth Maldonado – first woman to serve in an executive position with ABC of Puerto Rico
With these and so many other remarkable women, we March On!!!
New Issue of WomenWord Now Available!

*Latest News*
NEW ABWIM Advisory Team Travels "Out of the Box" to Puerto Rico NEW

*Opportunities*
We encourage the use of American Baptist Personnel Services, as well as being in touch with the Regional Executive Minister of the regions in which you are interested in serving. When opportunities come along that we are able to share, we are glad to do so:
Pastor, Underwood Memorial BC, Wauwatosa, WI


*Resources*
NEW The Ordination of Edith Hill NEW
NEW Junia: A Bible Study and Story-Telling Resource for the Church NEW
The Question About 1 Timothy 3  (PDF)
Bible Study on Women In Ministry (June 2014)
Bible Study on Women In Ministry  (PDF)
*Brochures*
Celebrating God's Call *newly available*
Responding to God's Call (Molly Marshall)
Challenging Gender Discrimination in the Church (Marvin McMickle)
A Biblical Basis for Equal Partnership:
Women and Men in the Ministry of the Church (David Scholer)
Resource List for Retiring Pastors
2013 Worship Resource Booklet
2013 Worship Resource Poem
WomenWord – Spring 2013
New book written by Trinette V. McCray:
Vital Spirit, Vital Service
Spirituality That Works


Book written by Rev. Christine A. Smith 

Women In Ministry Webinar Course
Great Rivers Region
Shepastor
A blog devoted to Women in Ministry
Support ABWIM – Give to March On!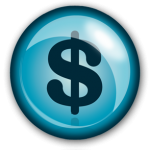 Visit March On on the web: www.MarchOnABWIM.org!
Greetings from ABWIM's National Director
Who is on the ABWIM Advisory Team?


*Updates*
A Tribute to Rev. Dr. Ronny Lanier

*Resource Archive*

WomenWord
For copies of "A Biblical Basis for Equal Partnership: Women and Men in the Ministry of the Church", by Dr. David M. Scholer, please contact Joyce Lake at joyce.lake@abc-usa.org.
If you have any helpful resources to share with Women In Ministry, please send them to Bridget Holmstrom, Web Manager, at bridget.holmstrom@abc-usa.org. Include "WIM Resource" in the subject line.
If you would like to join the mailing list to be informed about Women In Ministry, please email joyce.lake@abc-usa.org.