Rev. Judy Fackenthal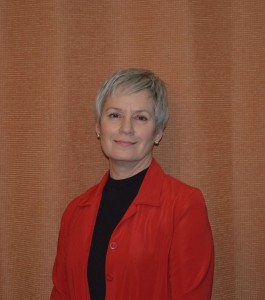 Reverend Judith (Judy) Fackenthal is serving as ABCUSA President for the term running from January 1, 2016-December 31, 2017. Judy believes it has been a blessing to be a part of American Baptist churches all her life.  A native of Indianapolis, Judy has sought to live out her understanding of God's grace and love through many ministry related roles.  She first began serving American Baptists as a Judson Curriculum Sales Representative in the mid 1980's.  Her denominational service has encompassed participating on her region's board for ABC of Greater Indianapolis, including a term as board president, the Edna Martin Christian Center board of directors, and co-convener for Women in Ministry of ABC-IN/KY and ABC-GI.  In 1999 she joined the Board of Directors for the American Baptist Foundation, concluding her service there in 2011 as chair of the board.
Judy received a M.Div. degree from Christian Theological Seminary in 1993.  She began her congregational ministry at Covenant Baptist Church in Indianapolis and has had the honor of serving as solo pastor of Garfield Park Baptist Church since 1999.  Judy works as a group facilitator/consultant for seminary interns at Christian Theological Seminary.  This April she will complete training as a spiritual director.
Judy has been married to Fred Fackenthal for 34 years.  She and Fred have a daughter, Kathryn, a son, Jeremy, and daughter-in-law, Megan.  Renewal and relaxation come from spending time with family, dinner group friends, clergy peer group, travel, and watching the Colts play! She is loyal to the blue and white, but has given her love to God and family.