Dr. Josué D. Gómez-Menéndez, Esq.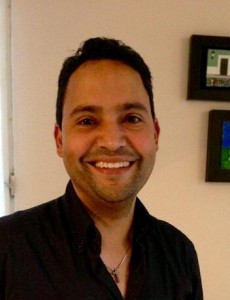 Dr. Josué D. Gómez-Menéndez, Esq. serves as ABCUSA President for the term running from January 1, 2018-December 31, 2019. He previously served as Vice President, and also served as President of the ABCUSA Hispanic Caucus. A member of the First Baptist Church of Rio Piedras, Puerto Rico, Gómez has held various positions in his local church, including Youth Programs President, Bible School leader, and President of the Local Church Board. For American Baptist Churches USA nationally, Gómez-Menéndez served as a Regional Representative on the General Board, and as President of the Iglesias Bautistas de Puerto Rico, the American Baptist Churches of Puerto Rico regional organization.
Professionally, Gómez-Menéndez is a member of the Puerto Rico Bar and works as a lawyer and is currently the Administrative Director of the Puerto Nuevo Baptist Academy, a college prep in the San Juan area with 1000 students serving since 1956. He is married to Miladys Hernandez, and the couple shares two daugthers, Keyhla and Sheika, and a son, Yariel.
When asked about what excites him most about Christian service through denominational work, Gómez-Menéndez said, "The possibility to work with our diversity, which enrich us, and commit us to make changes to our churches, as well as for our society. I will encourage my denomination to be pertinent and responsive to people's necessities, as Jesus shows us in his scripture."