Featured

Published on February 7th, 2017 | by ABCUSA
0
2017 Biennial Mission Summit Church Sponsorship – Register your Church as a Sponsor Today!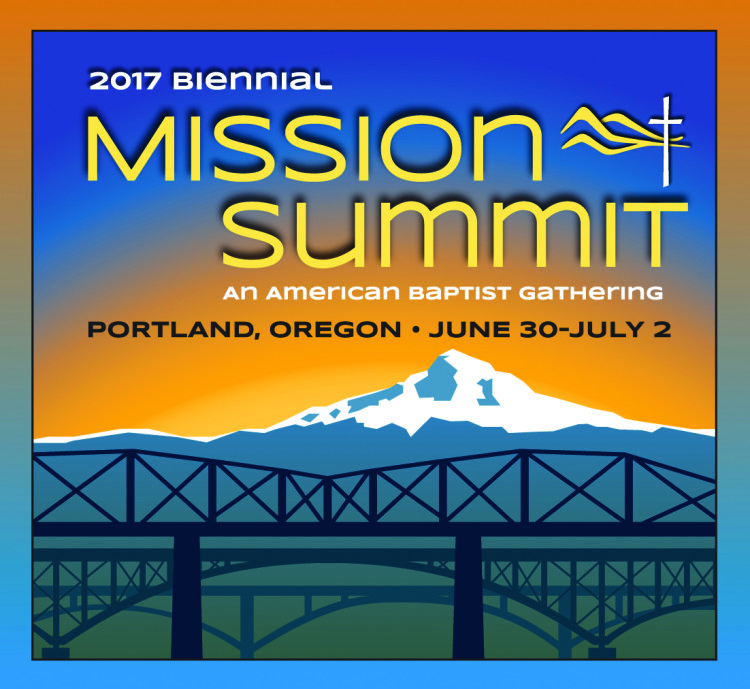 The Biennial Mission Summit is just under five months away!
Don't miss the change to register your church as a Sponsor of the Biennial Mission Summit, June 30-July 2, 2017, in Portland, Oregon at the Oregon Convention Center! Register your church as a sponsoring church before March 15, 2017. More information is included below.
For the 2017 Biennial Mission Summit, we are again inviting churches to register as Sponsors. When a church is registered as a Sponsor, individuals from the church are able to attend at a discounted rate*, saving at least $100 off the regular rate to register for the Biennial Mission Summit. The church will also be listed on the event website at www.americanbaptists2017.com and in the event program book. Sponsoring churches will help to support the Biennial Mission Summit and make it a success.
More information, including pricing and savings, can be found here. Don't miss the deadline for Church Sponsorship: March 15, 2017!
Church Sponsorship for the 2017 Biennial Mission Summit will be based on average worship attendance for each church, as follows:
Less than 100 members – $250
101-200 members – $415
201-500 members – $580
More than 500 – $745
Click here to learn more and to register as a Church Sponsor today!
*Members of sponsoring churches can individually register at a discounted rate. If a church is not a Sponsor, church members will pay a higher individual registration fee for the event. Individual registration will open in January 2017.